We seek to establish long-term, high trust client relationships by helping our clients make smart
choices about their money. We seek to understand our clients' values and goals to help guide
them to financial success. We then build financial plans that provide a blueprint which may
include investments and insurance strategies.
Cash Flow and Investment Planning
Life, Health and Travel insurance planning
Retirement and Estate Planning
Group Health and Savings Plans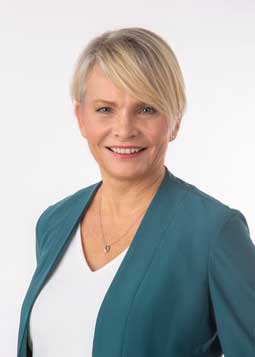 JUDY SCHREMPF  

CERTIFIED FINANCIAL PLANNER®
Mutual Fund Advisor
Life and Health Insurance Advisor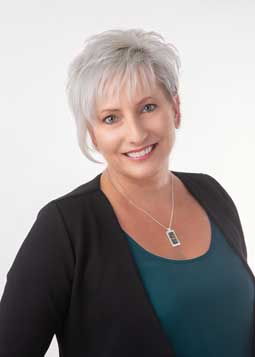 ELLIE ORSTEN
Group Benefits Advisor
Life and Health Insurance Advisor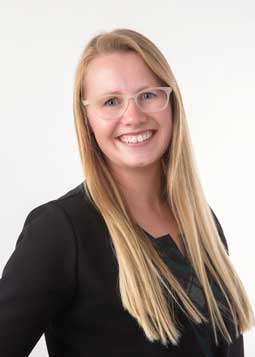 LACEY KLASSEN

CERTIFIED FINANCIAL PLANNER®
Mutual Fund Advisor
Life and Health Insurance Advisor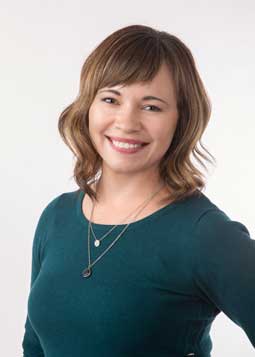 EVA KLASSEN
Licensed Assistant
Business owners are you looking for affordable health benefits?
Want to know what we can do for you?
We want to meet you first. It costs you nothing except some time and a pleasant visit with us to share your goals and current situation. Confidentiality is paramount to us.
Discover your requirements
In order to build a solid plan, we will ask you to gather some information for us. The more detail we can gather, the more accurate we can be in the strategies we propose.
We will propose a plan and will execute it upon your approval.
We will set out to meet as regularly as you desire and update you as we deem necessary. Two-way communication is vital. We want to know when circumstances in your life have changed so that we can adjust your plan accordingly.
Ellie has my best interests in mind. She is very trustworthy and provides excellent service. She made the process of dealing with insurance easy and painless. I would recommend Ellie to any of my friends or family.
– Karl Hendrickson, CPA, CA
Best Roest & Co LLP
In 2018 we sought Judy Schrempf's services to advise us on planning for our financial security in retirement. We made a big decision to sell our family farm which was a very emotional time for us. It was important to find someone who understood our goals and even our fears in regards to our future. Since that time we have had several meetings with her which have served a number of purposes including our retirement expectations and estate planning. This was achieved in a very professional manner, while at the same time putting us totally at ease. Judy makes us feel like we are the most important people she will see each time, and the astute advice she has provided has already led to significant savings. She is always happy and engaging, but at the same time we are never in doubt of her professional acumen. She always explains everything thoroughly and we never feel uncomfortable asking questions or expressing an opinion.
– Mike & Sherry Gross
Ellie is the kind of benefits representative we were looking for. After being with another representative for several years, we were unhappy with the service we were receiving. Each year, a visit would be made to our company, but it was never asked if we were happy with the benefits company we were with! Our coverage was shrinking, but our premiums kept increasing. So, we decided to go looking, and came across Ellie Orsten. From our first telephone conversation, to our face to face meeting, she was cheerful, courteous and cared about the coverage we wanted for our employees! We often see her more than once a year, just to visit and keep in touch. We also appreciate the fact that she "does her homework", in trying to find us the best coverage we can get. We have been with Ellie for just over 4 years, and are so thankful that we have been fortunate to have met her!
– Holly-Owner
The Stove Pipe Company Inc
I really enjoy working with Lacey. She's very good at listening and coming up with a plan that suits us. Both my wife and I enjoy working with her. She's also very knowledgeable and I noticed when setting up appointments she's well prepared.  Thank you Lacey.
– Gizmo and Karen Wurz
Initially we went to see Judy Schrempf for her expertise in evaluating our plans for retirement savings. Judy took a holistic approach, first discovering our financial goals, both short and long term, and then undertaking a review of all of our financial decisions to date. She made great suggestions based on our unique needs and hopes for the future. Judy continues to monitor and review our investments regularly and checks in with us personally at least once a year. We highly recommend Judy for anyone wanting professional financial advice at any stage of life.
– Steve and Cindy Smith
Judy has been our financial advisor for several years now and because of her, she has helped us to ensure what we do now will support what we want for retirement. Her expertise on all things related to investments amazes us. She always listens to what we want and what types of investments we are comfortable with, and has built our portfolio from there. We are not just another client and this is one of many reasons why we stay with her and recommend her to others. Thank you Judy for everything you do for us! 
– Warren and Mollie H.
I met Lacey through a mini information session she was providing to a fitness company I was working with at the time. I had no idea the services that a financial planner could provide me, and without any cost out of pocket of my own. I have been working with her for several months now and am extremely happy with the unbiased information she has been able to provide to me on my investments and retirement plan, as well as the direction and accountability for my own personal budgeting and life goals. I have never felt rushed, ill informed, or pushed into anything that I didn't want. I thoroughly enjoy the knowledge she provides me and I look forward to continuing to work with her in the future. 
– Tiana C.
We make it a priority to understand what is important to you.
We offer solutions, not just products.
We work for you, not one specific company.
We want to celebrate your financial success by working with you for the long-term.
With the broad skill set of our team, we are able to service diverse needs in a no-pressure environment.
Fill out this form, and we'll setup a free consultation!
For security reasons please contact us by phone when sharing any personal of confidential information. Emails are not considered a secure means of transmitting information.
https://www.sterlingmutuals.com/advisor/legal.html
https://www.sterlingmutuals.com/advisor/privacy.html
https://www.sterlingmutuals.com/advisor/complaint.html
The contents of this website does not constitute an offer or solicitation for residents in the United States or in any other jurisdiction where either Financial health Associates and/ or Sterling Mutuals is not registered or permitted to conduct business. Mutual funds provided through Sterling Mutuals Inc. Commissions, trailing commissions, management fees and expenses all may be associated with mutual fund investments. Please read the prospectus carefully before investing. Mutual funds are not guaranteed, their values fluctuate frequently and past performance may not be repeated.
Insurance products, and other related financial services are provided by Financial Health Associates as independent insurance agents, and are not the business of, or monitored by Sterling Mutuals Inc.
For all your disability insurance needs including critical illness insurance, contact the experts at Financial Health Associates.  We don't just offer life insurance or group health insurance plans in Lethbridge, but a suite of financial services to suit you. From group benefits to estate and investment planning we've got you covered.
To find out more about your options, whether it is group insurance plans, personal health plans or life insurance, or to find out about our disability insurance including critical illness insurance please browse our website.  When you are ready, simply visit our contact page or give us a call. We are here in Lethbridge to help you.