JUDY SCHREMPF 
Certified Financial Planner®
Mutual Fund Advisor

Life and Health Insurance Advisor
I am a Certified Financial Planner  (CFP)  who focusses on understanding my clients' goals and values.  My service to you, the client, is to build financial plans that become guiding documents for living a good life.  As I believe there is always something new to learn, I am committed to continuing education that gives me the ability to provide my clients with up to date, thorough and sound advice.
What do I think is the biggest challenge when it comes to finances? Lack of a proper plan. We worry, but we don't always take action to take away the worry. A financial plan for most is pretty straight forward. With just a bit of information and paper gathering, I can turn all of that into an organized plan that results in peace of mind knowing exactly what your money is doing for you now, in the future and how it will pass to those you love, whether that be family, friends, or charities!
Judy is legally authorized to offer services in Insurance and Mutual Funds in Alberta, Saskatchewan, and British Columbia.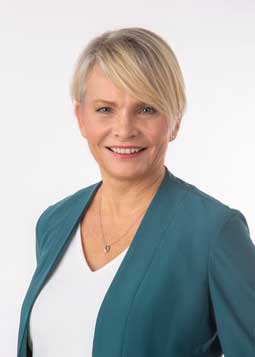 Life and Health Insurance Advisor
With over 25 years of experience with group insurance, I understand the importance of a solid Health Insurance plan. My goal is to provide individuals and businesses with the right insurance to take care of their health. With the right plan, my clients will be able to simply and easily access the resources they need to take care of prescriptions, extended health, dental and vision care.
I also take care of individuals, families and business owners. I offer many products that are designed on an individual need's basis. Life Insurance, Disability, Critical Illness and Key Man insurance. In the event that you unexpectedly pass away, get hurt or become seriously ill, having a healthy financial protection in place is a great way to ensure that you and your loved ones are able to maintain the lifestyle that has been earned.
I work will work hard to ensure the best of my abilities and knowledge are shared with you.
Ellie is legally authorized to offer services in Insurance in Alberta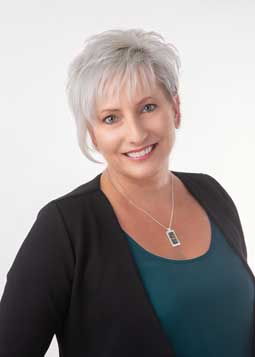 LACEY KLASSEN
Certified Financial Planner®
Mutual Fund Advisor
Life and Health Insurance Advisor
I have always loved investing. Wealth accumulation, financial management and behavioral finance are topics that are both nature and nurtured for me. As a Certified Financial Planner (CFP), I am privileged to work in an industry where I get to help others learn more about their money – including how they relate to it and defining the purposes it serves for them. I truly enjoy working with people to plan for their future. Having the right game plan in place (including Offence and Defense) allows for major life transitions -whether planned or unexpected – to be navigated much easier as finances are almost always involved in some fashion.
John Wimber is quoted as saying "Show me where you spend your time, money and energy and I'll tell you what you worship". I am a strong believer in this, but that it requires intentionality to ensure that you not only have identified what is important to you, but also that your time, money and energy are in fact going in the direction that you've identified as important to you. That is the space I am honored to work.
Lacey is legally authorized to offer services in Insurance in Alberta and Mutual Funds in Alberta and British Columbia.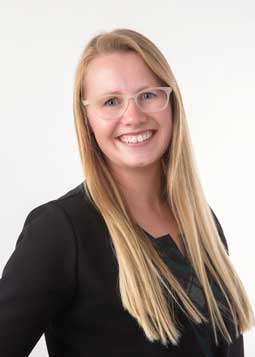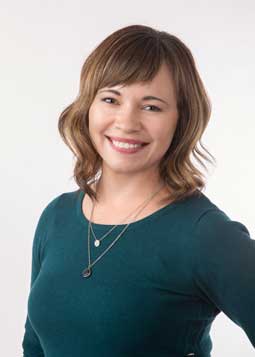 We make it a priority to understand what is important to you.
We offer solutions, not just products.
We work for you, not one specific company.
We want to celebrate your financial success by working with you for the long-term.
With the broad skill set of our team, we are able to service diverse needs in a no-pressure environment.
Fill out this form, and we'll setup a free consultation!
For security reasons please contact us by phone when sharing any personal of confidential information. Emails are not considered a secure means of transmitting information.
https://www.sterlingmutuals.com/advisor/legal.html
https://www.sterlingmutuals.com/advisor/privacy.html
https://www.sterlingmutuals.com/advisor/complaint.html
The contents of this website does not constitute an offer or solicitation for residents in the United States or in any other jurisdiction where either Financial health Associates and/ or Sterling Mutuals is not registered or permitted to conduct business. Mutual funds provided through Sterling Mutuals Inc. Commissions, trailing commissions, management fees and expenses all may be associated with mutual fund investments. Please read the prospectus carefully before investing. Mutual funds are not guaranteed, their values fluctuate frequently and past performance may not be repeated.
Insurance products, and other related financial services are provided by Financial Health Associates as independent insurance agents, and are not the business of, or monitored by Sterling Mutuals Inc.