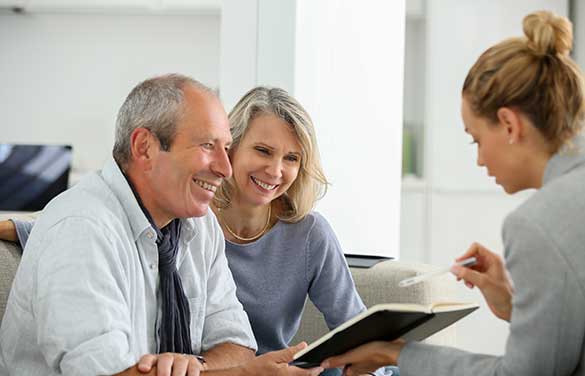 Cash Flow and
Investment Planning
Before we can plan your investments, it is important that we understand what is important to you. Spending patterns can be a good indicator of what you value most, but it can require some intentionality to ensure that your money goes to what you value. Everyone is different in their lifestyles, interests and hobbies. We will ask you about your budget for this reason. We want to make sure that your investment plan aligns with your values and goals.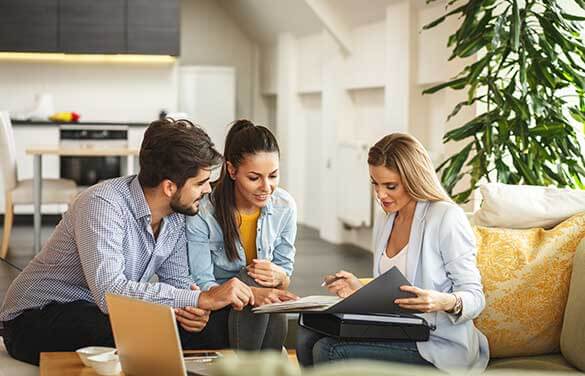 Life and Health
Insurance Planning
You are your family's most valuable asset. If you owned a tree that produced money, you would likely insure it against damage and loss. Your ability to produce an income is no different, especially if you have loved ones that rely on your income producing abilities. As part of your plan we will evaluate your income needs and provide you with recommendations that will help sustain you and your family should you encounter an unplanned event. We provide solutions for failures of health which may include life, critical illness, disability and travel insurance.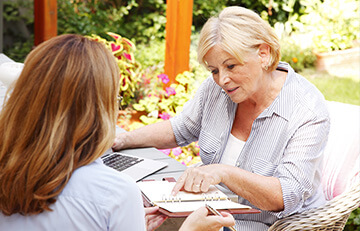 Retirement and
Estate Planning
After years of accumulation you may wonder "Will I have enough?" You may have been saving for decades and now it may seem overwhelming to factor in all the variables of retirement cash flow planning. We want you to enjoy your wealth and will develop a plan that shows you what you can spend or what you need to do to meet your retirement lifestyle requirements.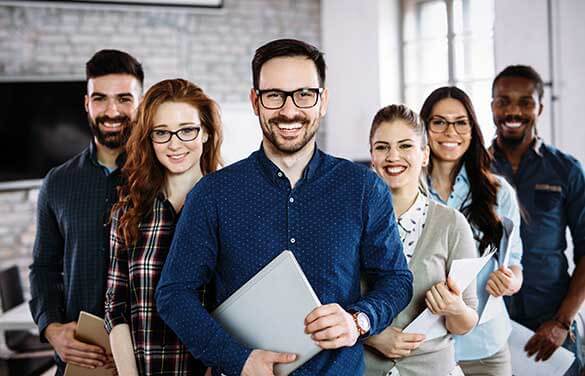 Group Benefits
& Savings Plans
Whether you are an employer looking to attract and retain employees or looking to get health and dental coverage for yourself, we have offerings to service both small and large companies. With access to a large variety of carriers, we seek to find the best fit for you and your organization. We also structure group savings plans for employers to offer to their valued employees.
We make it a priority to understand what is important to you.
We offer solutions, not just products.
We work for you, not one specific company.
We want to celebrate your financial success by working with you for the long-term.
With the broad skill set of our team, we are able to service diverse needs in a no-pressure environment.
Fill out this form, and we'll setup a free consultation!
For security reasons please contact us by phone when sharing any personal of confidential information. Emails are not considered a secure means of transmitting information.
® Registered trademark owned by Desjardins Financial Security Life Assurance Company
Desjardins Insurance(1) or Desjardins Financial Security Independent Network shall not be liable or responsible to any person for any harm, loss or damage (whether arising in contract, tort, negligence or otherwise) that may arise directly or indirectly from this site, the use, inability to use, or malfunctioning of this site or the information contained herein, including any direct, indirect, special, third party or consequential damages.
This site is not the property of Desjardins Insurance(1) and Desjardins Financial Security Investments Inc. (DFS Investments). DFS Investments has control over the content of this site by their review of the information provided in accordance with its policies and procedures. DFS Investments is not responsible for the content in this website that is unrelated to the business of DFS Investment not is responsible for the monitoring or supervision of these other business activities.
Desjardins Financial Security Investments Inc. (DFS Investments) is a corporate body separate and apart from Desjardins Insurance1. DFS Investments is a mutual fund dealer registered in every Canadian province and territory and an exempt market dealer registered in Quebec. It is also registered in every Canadian province and territory for the distribution of insurance products. DFS Investments' advisors may be qualified to provide advice on mutual funds, exempt market products and other investments products, among other things. In Québec, DFS Investments is also registered as a restricted dealer, a group insurance of persons and a financial planning firm. Unless otherwise indicated, investments in products distributed by DFS Investments are not insured, in whole or in part, by the Canada Deposit Insurance Corporation or by another public deposit insurance fund, as the case may be, nor are they guaranteed, in whole or in part, by Desjardins Insurance1, and their value is subject to market fluctuations."
(1) Desjardins Insurance refers to Desjardins Financial Security Life Assurance Company, a provider of life and health insurance and retirement savings products.
Life and health insurance products are provided by [Financial Health Associates] through Desjardins Financial Security Independent Network. Life and health insurance products and services are not available through Desjardins Financial Security Investments Inc. (DFS Investments) nor are the insurance plans or services available and/or offered, supervised or reviewed by DFS Investments. DFS Investments is the mutual fund dealer through which mutual fund products and services are provided.
Financial Health Associates in Lethbridge provides many different types of cash flow plan to help you with retirement planning and estate planning. Whether you are interested in mutual funds or a group savings plan, we can help you come up with an investment plan that not only will provide you with a comfortable retirement but also won't negatively impact your normal day to day living expenses.
Before you speak to another financial services company, contact Financial Health Associates. We are Lethbridge's choice for retirement & estate planning services. Please browse our site to learn more and when you are ready to visit our contact page or give us a call.